On the morning of 28/8/2017, at the Head Office of the management company, works in the municipality has held ISO 9001:2015, representative of the T.Q.C.S. company leadership I Vietnam has given up the certificate.
This is the result of a concerted effort to strive for over 15 of the entire leadership, officials and employees across the company in building management systems according to ISO 9001:2015 standard.
The construction and application of quality management system ISO 9001:2015 has helped the company enhance innovation in the work of management and improving the quality of products and services and customer satisfaction.
With sustainable development strategies along the motto "all for customer satisfaction," the company will always perform the maintenance and improvement of quality system to bring to our customers the products with the best value.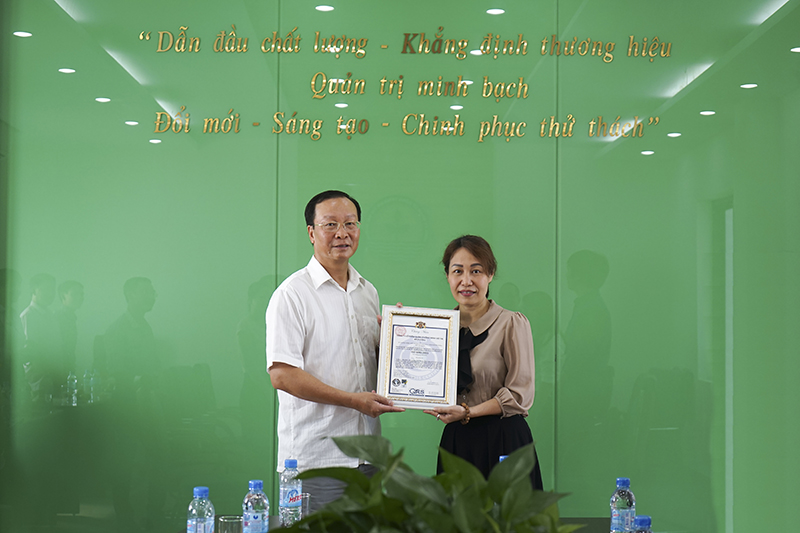 (Photo: Director Organization certification TQCSI -Mrs Vu Thi Le Thuy awarded certificates for Hai Duong Joint Stock Company)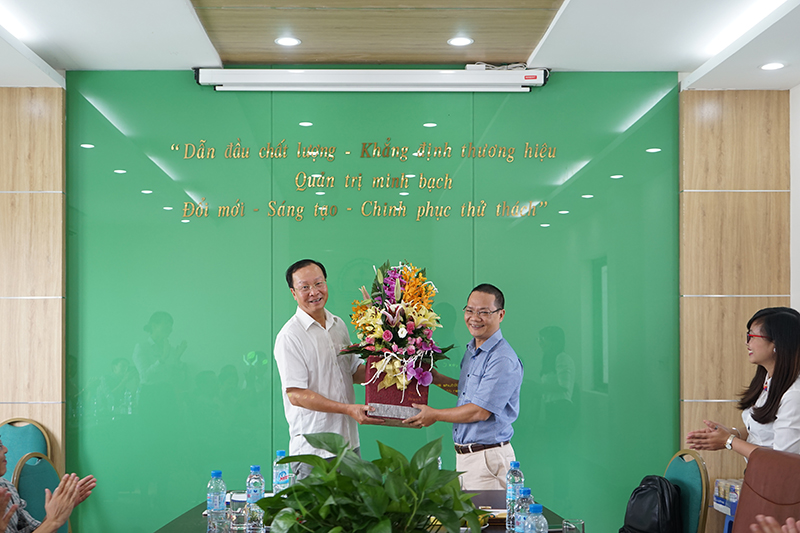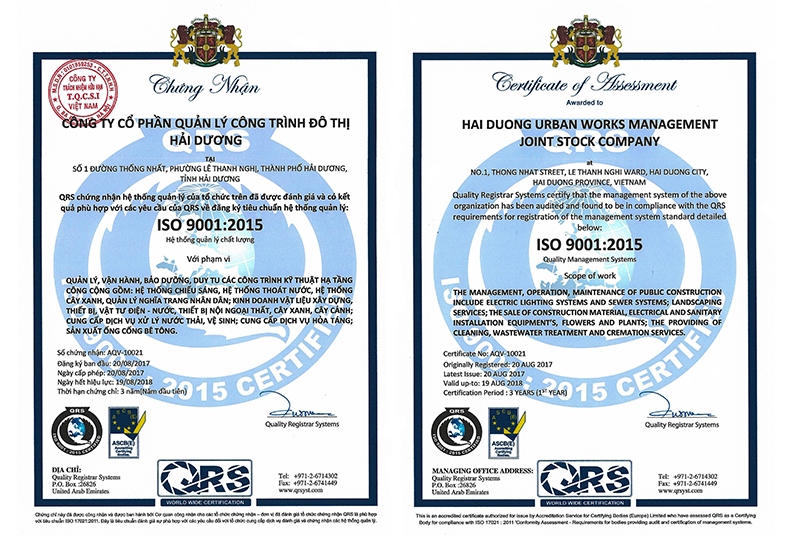 Certification ISO 9001:2015